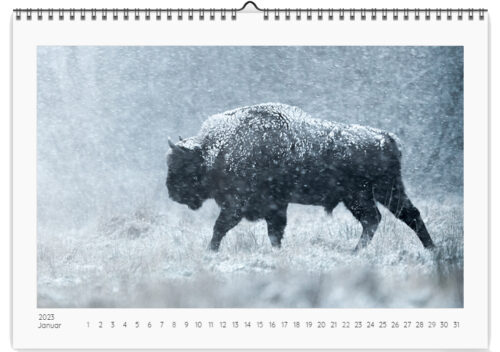 The main goal of designing this calendar is not to replace it with your time managing calendar but more than anything having something elegant on your wall reminding you that life is simple, beautiful and forgiving like our Mother Nature.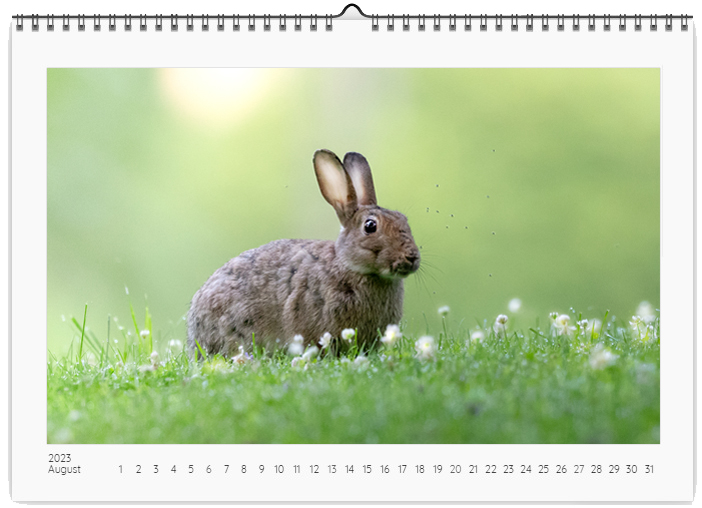 Every photo in order to show its best aesthetic features needs to be printed on highest quality paper and I believe that is my responsibility to offer you what you deserve which is the best as a nature loving person.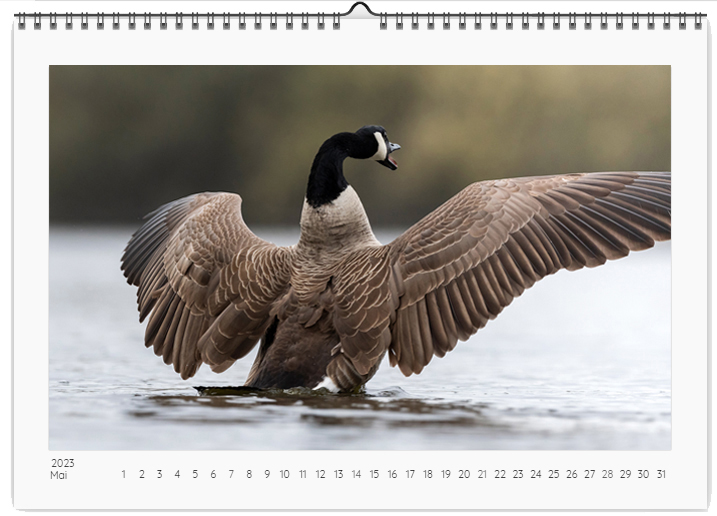 As I said before my true intension more than anything is providing you with a beautiful design to cheer you up every day. Although this calendar is not the best option for making notes or daily organizer but I am sure it will look beautiful and elegant on your wall.
By being a wildlife photographer you choose to be one of the first groups of people to observe how we as human making negative impacts on the nature and that's the reason why I use paper sourced from sustainable forests with the structure made from recycled pulp board for my calendars.
My calendar contain 12 photographs one for each month so that every photo match the month and season of the year from having a bison in a snow storm for January to flying ruddy shelduck in an autumn background for October.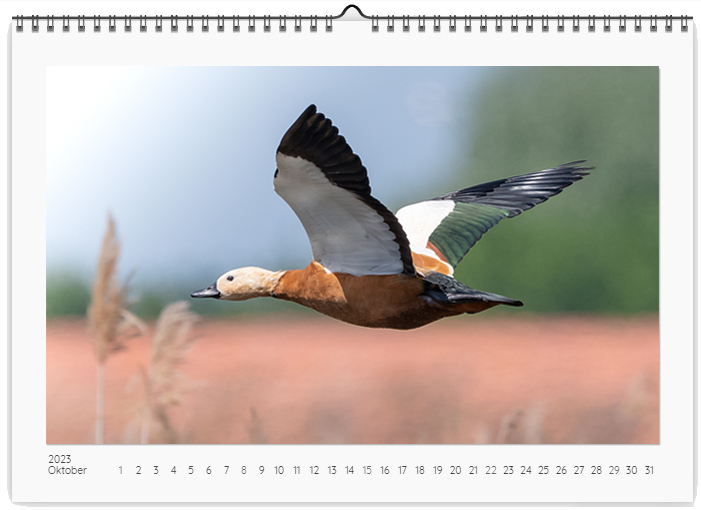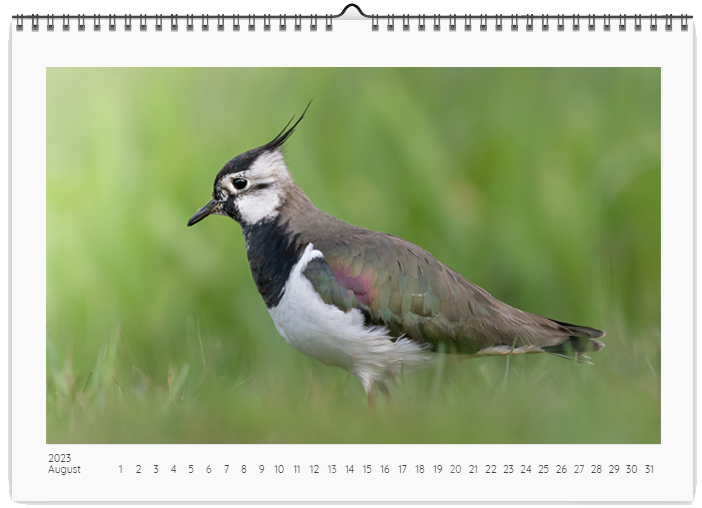 Shipping calculated at checkout.
Taxing :
Tax 19% is included in the price.
You can also choose A3 size (the price of the new size will be added to the product price
My 2023 calendar includes a selection of my favourite photos from the past years, keeping your company through the seasons of the year.
This calendar is printed in Germany on highest quality paper with an elegant design to ensure a beautiful and minimalistic presentation.
Size:
A4 and A3